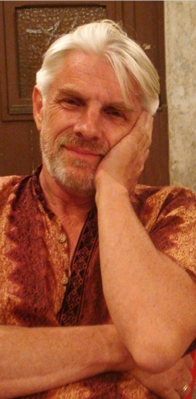 Biography
Christopher Bochmann was born in 1950. As a boy he sang in the choir of St.George's Chapel, Windsor Castle. At the age of 16, he went to study with Nadia Boulanger in Paris, before going up to Oxford University (New College), where he studied with David Lumsden, Kenneth Leighton and Robert Sherlaw Johnson. He also had private lessons with Richard Rodney Bennett. He holds the degrees of B.A.(Hons.), B.Mus, M.A. and D.Mus, all from the University of Oxford.
In 2004 he was awarded a Medal of Cultural Merit by the Ministry of Culture, Portugal; in 2005 he was decorated by Queen Elizabeth II with the O.B.E.; in 2009 he was elected an Associate Member of the Academia Nacional de Belas Artes; in 2023 he was decorated by the President of Portugal as Comendador da Ordem do Infante D. Henrique (Commander of the Order of Prince Henry).
Christopher Bochmann has divided his activities between composition, teaching and conducting and has lived in England, Brazil and, since 1980, in Portugal. He is professor Emeritus of the University of Évora, from which he retired in 2020.
Christopher Bochmann began composing at the age of 14. As a student, he came under the influence of composers as different as Maxwell Davies, Boulez, Berio, Ligeti and Penderecki. Between 1975 and 1985 his music belonged to a general category of post-serial modernism of considerable complexity with frequent aleatoric elements. Since then, there has been a growing concern to close the gap between compositional technique and aural perception in a practical context, which results in a simplification of style without recourse to neo-tonalities. He has made a particular study of contemporary vocal technique, especially through the use of phonetics. His list of works includes all genres.
Many of his scores are available for download at the Portuguese Music Information Centre (www.mic.pt).
Conducting
As a conductor, Christopher Bochmann has been especially active in the fields of contemporary music and youth orchestras and choirs. Since 1984 he has been resident conductor of the Orquestra Sinfónica Juvenil - OSJ (Lisbon Youth Orchestra, Portugal) with whom he has recorded several CDs of his own music.
He has founded innumerable groups, from the choir of the Instituto Gregoriano de Lisboa and the choir and orchestra of the Escola Superior de Música de Lisboa to the Ensemble Vocal Manuel Mendes and the Contemporary Music Group of the University of Évora. He also frequently conducts the Contemporary Music Group of Lisbon (GMCL) with whom he has recorded various works on CD. In 2010, the GMCL dedicated a complete concert to his music as a 60th birthday tribute. He has conducted the first performances of many new works by Portuguese composers and others.